NEWS
JULIAN ANGEL'S BEAUTIFUL BEAST "Kick Down The Barricades" available for PR now!
Dear rock fans,
we're ready to kick off the PR for the new album from JULIAN ANGEL'S BEAUTIFUL BEAST "Kick Down The Barricades" which will be released on January 24th, 2014 on the Platinum Blonde label.
Please find the key information about this record below and send us your requests!
---
Album: Julian Angel's Beautiful Beast – Kick Down The Barricades
Out: January 24th, 2014
Label: Platinum Blonde
Style: Hair Metal/ Hard Rock
PR: This e-mail address is being protected from spambots. You need JavaScript enabled to view it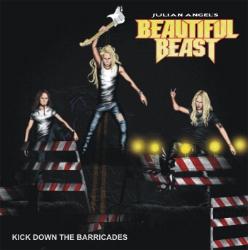 Once again Julian Angel's Beautiful Beast has taken a ride on the time machine back to 1989. Their third album 'Kick Down The Barricades' sounds as old fashioned as any hair metal fan would expect it to be. Just the way they did on predecessors 'Adult Oriented Candy' (2011) and 'California Suntan' (2012) Beautiful Beast have refused to add any modern elements to their songs and thereby manifest their reputation of being Hair Metal traditionalists – or retards as other people may have it.
'Kick Down The Barricades' sounds rawer and edgier than the band's previous records and left room for spontaneity and improvisation even in an all so sterile studio environment. The album was recorded at Julian Angel's studio The Vegas Room and mastered by Rolf Munkes (Tony Martin Band, Empire, Razorback) at Empire Studios, Germany.
Two months prior to the official album release Beautiful Beast have published the music video for the album's opening track 'Bad Boys Never Dance' for which they could win legendary glam journalist Kelv Hellrazer to starr as the VJ.
The sound, the style, the same old stories – you have heard it all before and you will hear it again. Julian Angel and Beautiful Beast don't reinvent the wheel. They simply keep it turning when others have run out of gasoline.
Beautiful Beast mastermind Julian Angel is a German rock musician with, by now, five albums to his record as well as a German Rock Award nomination for 'Best Guitarist' in 2000. Julian has scored a #8 chart album in Austria as songwriter for rockabilly group The Monroes in 2013. He is also the sole producer of MusicBiz Madness, a music business conference for unsigned musicians, which regularly features renowned keynote speakers from the German music industry.
SUNS OF STONE - selbstbetiteltes Album der Classic Rocker erscheint am 24.01.14 über Bad Reputation!
Liebe Classic Rocker,
weiter unten findet Ihr die Informationen für die nächste Veröffentlichung des französischen Labels Bad Reputation: SUNS OF STONE –  s/t (EVT: 24.01.2014).
Wir erwarten in den nächsten Tagen in limitierter Anzahl Promo-CDs für dieses Thema und nehmen Anfragen gerne entgegen!
---
Band: Suns Of Stone – s/t
VÖ: 24.01.2014
Label: Bad Reputation
Vertrieb: Cargo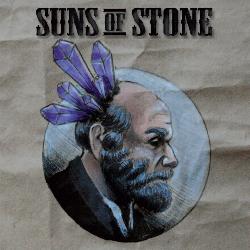 Blues inspired guitar riffs, powerful vocals and a heavy rhythm. Rock n' roll with a modern sound and throwback edge. Influenced by the rock giants of the 70's and groove rock from the new generation. Compared to bands such as: Lynyrd Skynyrd, The Black Crowes, Queens of the Stone Age, Led Zeppelin and Rival Sons.
Music has always been a subject of inspiration, the outlet for our sometimes suppressed creativity. Some have studied from as young as the age of three, while others have yearned for something they didn't know was music. Alan and Jimmy attended high school together; Jimmy and Alex grew up in the same neighbourhood. Not unlike most bands, this was not their first outfit. Jimmy and Alex had formed a band prior to Suns of Stone, but realized they didn't have a singer. In walks Alan. Upon his first audition, he chose to sing "Space Trucking" by Deep Purple. He stopped the band in their tracks. It was then they knew they had something. As most young bands do, they gradually fell apart over the years, but as time passed, there was a noticeable angst for music newfound among them. Jimmy, putting together a catalogue of music, decided to form a new band and recruited Alan and Alex. The band quickly began working on material and later found bassist Andrew to complete the lineup.
Starting off playing small bars in Ottawa in early 2012, the band quickly expanded to nearby cities and larger venues. Jimmy went to college at a recording studio and upon graduation was hired on part time. The band recorded their first EP by themselves and financed it completely independently. With great reaction they buckled down and recorded their first full length album over the second half of 2012. The album was recorded in Ottawa at Audio Valley Studios and was produced by both Steve Foley and Jimmy King. Suns of Stone's self-titled album captures the band in their essence, bringing both their hard rocking sound and southern/blues influences together.
Biding their time playing shows out of town and scraping together all the money they could; they got an opportunity in early 2013 to open for UK band The Zombies at the Sound Academy in Toronto. Suns of Stone delivered an outstanding performance, garnering the attention and admiration from the audience. Later that summer the band opened for emerging Canadian blues-rock act Head of the Herd in Ottawa following the release of their new album.
Suns of Stone look forward to a bright future and career touring and recording in the music scene. True to their attitude, they will remain the same guys they've always been. Down-to-earth rock n' rollers that can't wait to get on stage every opportunity they get. They are a bunch of hard working guys with full time jobs and bills to pay. They'll see you soon world. REAL soon.
HEAVEN & HELL - "Radio City Music Hall - Live!" erscheint am 31.01.2014 bei Eagle Vision/Edel!
Liebe Medienpartner,
bei Eagle Vision/ Edel kündigt sich Ende Januar bereits das erste Highlight des Jahres an: am 31.01.2014 erscheint die DVD/ Blu-ray "Radio City Music Hall – Live!" der Ausnahmeband HEAVEN & HELL, bei der die Formation um Ronnie James Dio, Tony Iommi, Geezer Butler und Vinny Appice gleich zahlreiche BLACK SABBATH-Klassiker aus der Dio-Ära wie "Mob Rules", "Children of The Sea" und "Heaven & Hell" in beeindruckender Weise darbot!
Wir bemustern mit diesem Produkt noch vor Weihnachten und erhalten beide Formate in den nächsten Tagen und nehmen Anfragen seitens der Print-Presse aus Deutschland und Österreich gerne vorab entgegen.
HEAVEN & HELL
RADIO CITY MUSIC HALL – LIVE!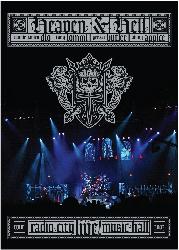 "Radio City Music Hall – Live!" wurde am 30. März 2007 im gleichnamigen legendären New Yorker Club gefilmt. Es war das erste US-Konzert in der Besetzung Dio / Iommi / Butler / Appice seit mehr als 15 Jahren und Teil der 2007er Heaven & Hell-Welttournee. Aufgrund des riesigen Erfolges dieser Konzerte setzten Heaven & Hell anschließend ihre Aktivitäten fort, veröffentlichten ein neues Studioalbum und spielten weitere Konzerte. Darüber hinausgehende Pläne der Band wurden leider durch den viel zu frühen Tod von Ronnie James Dio vereitelt. Die in High Definition gefilmten Aufnahmen wurden über SPV als DVD nur in Europa veröffentlicht, jetzt wird das Konzert erstmals sowohl auf DVD als auch parallel dazu auf Blu-Ray inklusive spannendem Bonusmaterial (Road Movie / Hail The Gods Of Metal / Meet The Mob / Radio City / The Wisdom Of Dio) über Eagle Vision wiederveröffentlicht.
TRACKS: 1) E5150 / After All 2) Mob Rules  3) Children Of The Sea  4) Lady Evil  5) I  6) Sign Of The Southern Cross 7) Voodoo 8) The Devil Cried / Vinny Drum Solo  9) Computer God  10) Fallin Off The Edge Of the World  11) Shadow Of The Wind  12) Die Young   13) Heaven And Hell  14) Lonely Is The Word  15) Neon Knights
VÖ: 31.01.2014
Künstler: Heaven & Hell
Label/Vertrieb: Eagle Vision/Edel
Titel: Radio City Music Hall – Live!
Format: Musik-DVD + Blu-Ray
Katalognummer: 1098814E11 (Blu-Ray: 1050814E14)
DVD Format: NTSC Region 0
Bildformat: 16:9
Sound-Formate: DTS Surround Sound, Dolby Digital 5.1, Dolby Digital Stereo
(Blu-Ray: DTS-HD Master Audio, Dolby Digital 5.1, LPCM Stereo)
Spielzeit: ca. 159 Minuten
Untertitel (nur Interviews): Französisch, Deutsch, Spanisch
Holiday update from Rock vocalist CHANDLER MOGEL!
Happy Holidays! Chandler's new band KHAØS who have released the EP "Rising" last year to critical acclaim have just finished putting the final touches on their debut album which is slated to be released early next year.  In the meantime they are in the running to play Sweden Rock next summer!  But they need your help to make it!  Please click on the link below and scroll down the page to vote for KHAØS….and you can cast up to two votes per day from each computer or mobile device so please feel free to vote as much as you can!
http://www.swedenrock.com/index.cfm?pg=82
Additionally, Chandler has a special holiday surprise for you…..a new Christmas rock song/ video entitled "She Wants the D for Christmas"!  Chandler provided the vocals for this catchy new novelty song, which has been described as Motley Crue meets Sesame Street, and was written and produced by NITRAM STUDIOS in conjunction with Room 368 Productions.  A few laughs for the holiday season….and the "D" is not what you think…..so feel free to let your kids watch too!  Click below to watch the video and enjoy!
http://www.youtube.com/watch?v=CZ8dqgpv0qM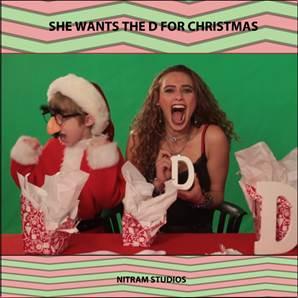 EAGLE VISION chart update!
This week's chart positions for EAGLE VISION in Germany at the official DVD charts are: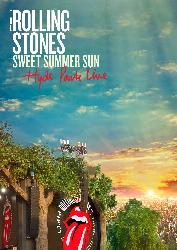 #03 The Rolling Stones - Sweet Summer Sun
#11 Bruce Springsteen - Springsteen And I
#13 Dream Theater - Live At Luna Park
#14 Deep Purple - Perfect Strangers Live